The Flock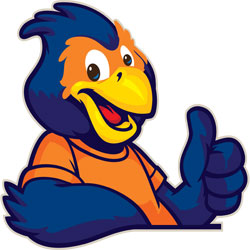 The Flock is for children, grandchildren, nieces, nephews and young friends of FPU alumni.
Each child receives a membership certificate and gift. Every year they get birthday cards, with special gifts to mark select birthdays. High school students will begin receiving information from the FPU Admissions Office.
$35 per child lifetime membership
Gifts include:
- FPU Rubber ducky
- FPU piggy bank
- Children's book written and illustrated by alumni Karen Neufeld and Robert Friesen
- FPU lunch tote
- FPU sports bottle
- FPU drawstring backpack
- FPU youth t-shirt
- FPU ear buds
- FPU pennant or FPU event pass
- FPU t-shirt
- $5 coupon to attend The Encounter
Gifts are subject to change.